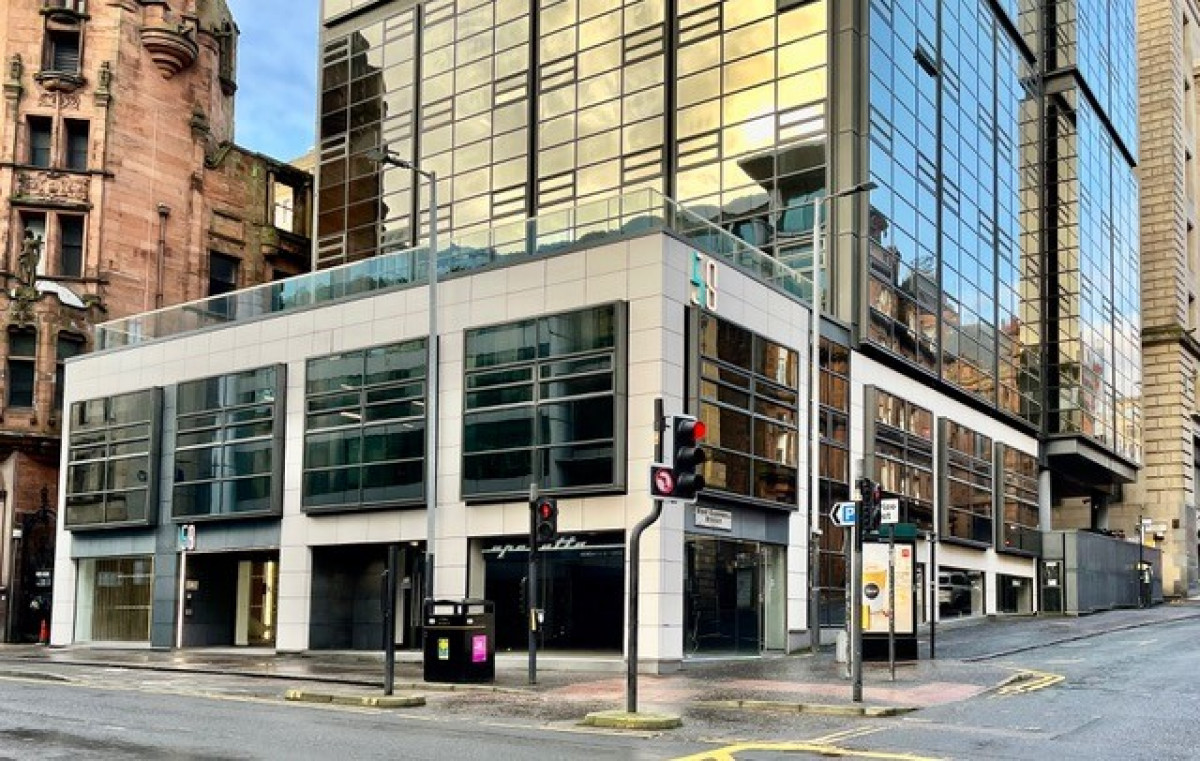 The Ho Wong Restaurant has a new home in Glasgow
Acting on behalf of asset managers Castleforge Partners , CDLH are delighted to have let a partly fitted restaurant premises in Waterloo Street Glasgow to the team behind the Ho Wong.
Alan Creevy Director at CDLH who handled the letting commented "we were instructed in January 2021 to find a tenant for a prominent corner unit at Waterloo street and West Campbell street. The property extends to 5,100 sq ft and we set a guide rent of £65,000 pa. 
CDLH proprietary database of over 3500 active hospitality occupiers proved invaluable to the marketing campaign. Despite the pandemic the level of interest was very high with operators keen to capitalise on the pent-up demand in hospitality. We quickly received offers from several parties and by March 2021 had reached heads of terms with the team behind the former Ho Wong at York Street who have been looking for a new home for their original iconic restaurant. It is clear from the large number of transactions we are involved with that hospitality is set to make a quick recovery for the right operators."
The Ho Wong was a much-loved Glasgow institution. The restaurant closed on 2019 as part of the redevelopment of the site which historically housed What Every Woman Wants at the corner of Argyle Street and York Street. The site is current being redeveloped into a major office scheme. 
Castleforge spokesmen commented "We're delighted that we've been able to help return a Glaswegian institution to the city's restaurant scene while also supporting a local business.  City centre's have been hugely stressed by the pandemic but our offices at 58 Waterloo remain fully let and Ho Wong brings occupancy of the building back to 100%. We are confident they are going to be a huge success and will contribute greatly to the recovery of the City Centre over the next few months and years."
Creevy commented further "Our clients are delighted to be the chosen home of the new Ho Wong. The property is an ideal choice to tempt back the loyal customer base and we wish the Ho Wong team the very best of success. We are seeing enormous demand at present from both tenants and purchasers. It is clear there has been a reshaping of the restaurant sector away from dated brands and leases to entrepreneurial individual concepts on modern lease terms that progressive landlords are embracing."  
The Ho Wong took entry in June 2021 and are investing in a top-quality refurbishment with a planned opening date in Autumn 2021. 
The tenants were represented by Cannons solicitors and the Landlords were represented by CDLH as letting agents and Brodies solicitors.
For further information contact alan.creevy@cdlh.co.uk or visit www.cdlh.co.uk